Archive for the 'Features' Category
Okay, so today is such a GREAT day! Not only am I being featured over at Young and Crafty, but I am guest posting over at Jamie's blog, I Heart Naptime!!!!
When Jamie agreed to let me guest post on her blog I was ECSTATIC! I have followed her blog for close to 2 years and I LOVE her stuff! Not only is she a fantastic and creative mind, but she also happens to be a very good friend of mine and my next door neighbor! I promise you people, she is the real deal! She really is all she seems on her blog, sweet, funny, creative, gorgeous, and a heck of a lot of fun!
So go over and visit her today and share some love!!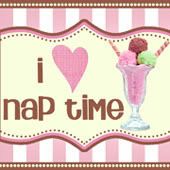 Today I am being FEATURED over at a cutie craft blog called Young and Crafty! Hannah is the brain behind this awesome blog, and you will LOVE her! So come on over and check it out!
See ya there!